Free Resources
A little help along the way...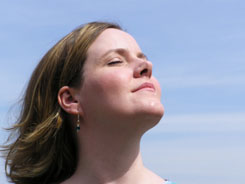 We all know that the decision to quit smoking, cure your phobia or lose weight can be a tough one to make.

On this page there are a few resources which could help to make that decision a little easier.
Articles:
8 great reasons PDF (94kb)
What are you going to do with the money you save? (36kb)
Downloads
FREE Relaxation Download
CLICK HERE TO GET YOUR FREE NEUROSLIMMING E-BOOK

Ready to quit now? Why not email our practice, with a quick hello, and we'll get back to you...
Useful Links
The Quest Institute is the home of Cognitive Hypnotherapy and an excellent training organisation. Mark graduated with his Diploma in Cognitive Hypnotherapy and Hypnotherapy Practitioner Diploma with Quest
Dr Susi Strang & Associates is where Mark graduated as a Certified NLP Trainer
and met the required standards of the International Neuro Linguistic Programming Trainers Association (INLPTA)
John Seymour Associates is where Mark became qualified as both a Practitioner and Master Practitioner of Neuro Linguistic Programming
www.neuroslimming.com is our website devoted to our revolutionary weight control system CLICK HERE TO GET YOUR FREE NEUROSLIMMING E-BOOK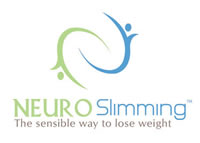 Hypnotic World is an excellent site for all things hypnotic
Our other associated websites are listed below
http://www.lincolnstopsmoking.eu
http://www.grimsbystopsmoking.eu
http://www.hullstopsmoking.eu
http://www.yorkstopsmoking.eu
http://www.scarboroughstopsmoking.eu
http://www.bridlingtonstopsmoking.eu
http://www.kingslynnstopsmoking.eu
http://www.downhammarketstopsmoking.eu
http://www.cambridgestopsmoking.eu
http://www.wisbechstopsmoking.eu
http://www.bostonstopsmoking.eu
http://www.norwichstopsmoking.eu
http://www.peterboroughstopsmoking.eu
http://www.yorkshirestopsmoking.eu
http://www.humbersidestopsmoking.eu
http://www.lincolnshirestopsmoking.eu
http://www.cambridgeshirestopsmoking.eu
http://www.norfolkstopsmoking.eu
http://www.suffolkstopsmoking.eu
http://www.cognitivehypnotherapy.eu
http://www.cognitivehypnotherapist.eu
http://www.cognitivehypnosis.eu
http://www.cognitivebehaviouralhypnotherapy.eu
http://www.cognitivepsychotherapy.eu
http://www.hypnopsychotherapy.eu
http://www.lincolnhypnotherapy.eu
http://www.grimsbyhypnotherapy.eu
http://www.hullhypnotherapy.eu
http://www.yorkhypnotherapy.eu
http://www.scarboroughhypnotherapy.eu
http://www.bridlingtonhypnotherapy.eu
http://www.kingslynnhypnotherapy.eu
http://www.downhammarkethypnotherapy.eu
http://www.cambridgehypnotherapy.eu
http://www.wisbechhypnotherapy.eu
http://www.bostonhypnotherapy.eu
http://www.norwichhypnotherapy.eu
http://www.peterboroughhypnotherapy.eu
http://www.lincolnhypnosis.eu
http://www.grimsbyhypnosis.eu
http://www.hullhypnosis.eu
http://www.yorkhypnosis.eu
http://www.scarboroughhypnosis.eu
http://www.bridlingtonhypnosis.eu
http://www.kingslynnhypnosis.eu
http://www.downhammarkethypnosis.eu
http://www.cambridgehypnosis.eu
http://www.wisbechhypnosis.eu
http://www.bostonhypnosis.eu
http://www.norwichhypnosis.eu
http://www.peterboroughhypnosis.eu
http://www.yorkshirehypnosis.eu
http://www.lincolnshirehypnosis.eu
http://www.cambridgeshirehypnosis.eu
http://www.norfolkhypnosis.eu
http://www.suffolkhypnosis.eu
http://www.suffolkhypnotherapy.eu
http://www.norfolkhypnotherapy.eu
http://www.cambridgeshirehypnotherapy.eu
http://www.lincolnshirehypnotherapy.eu
http://www.yorkshirehypnotherapy.eu
http://www.weightlosshypnosis.eu
http://www.weightlosshypnotherapy.eu
http://www.weightlosstherapy.eu
http://www.confidencehypnotherapy.eu
http://www.confidencehypnosis.eu
http://www.phobiahypnosis.eu
http://www.phobiahypnotherapy.eu
http://www.ibshelp.eu
http://www.irritablebowelsyndromehelp.eu
http://www.irritableboweltreatment.eu
http://www.nailbiting.eu
http://www.stopnailbiting.eu
http://www.fearofflying.eu
http://www.fearofspiders.eu
http://www.fearoffalling.eu
http://www.fearofwater.eu
http://www.socialanxietyhelp.eu
http://www.phobiahelp.eu
http://www.phobiatreatment.eu